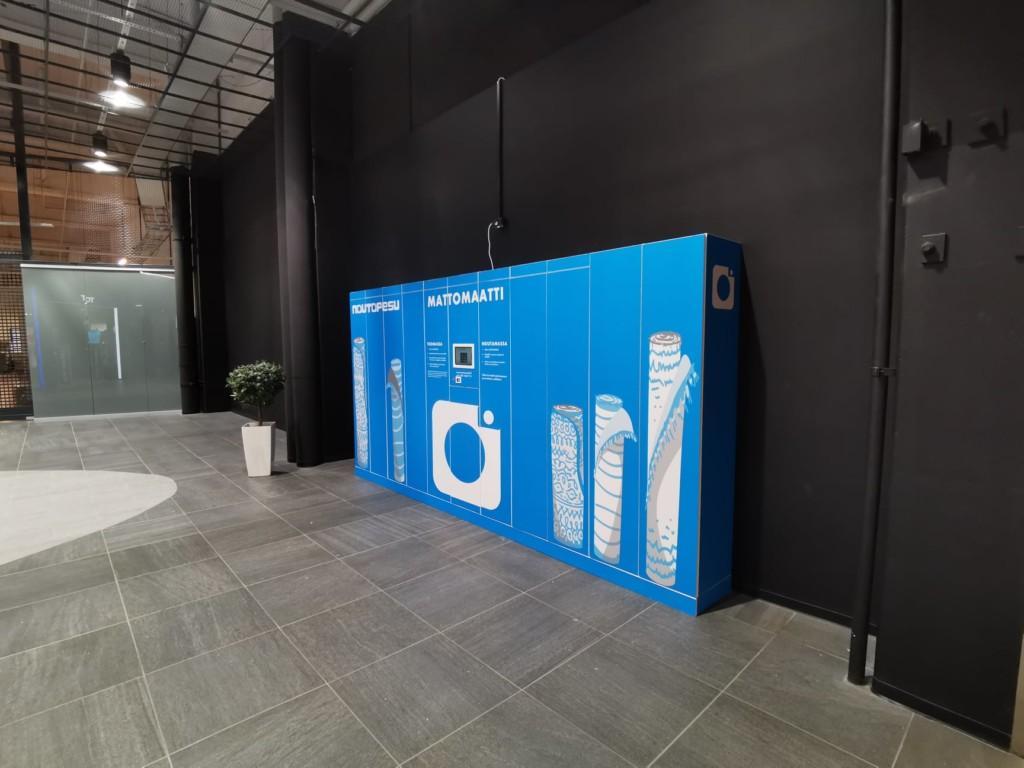 By placing the Smartbox locker in a shopping centre, for example, end customers can be offered easy transactions with long opening hours in connection with good transport connections. Lockers installed in shopping centres are also a cost-effective way to test demand without investing in a new office.
Finland's first rug locker has been made for Lahden Noutopesu, where customers can leave the rug to be washed in the locker and pick it up afterwards. Read more about the introduction of the rug locker on the website of Lahden Noutopesu.
Our Dry Cleaner Customers
In the Ratina shopping centre in Tampere, dry cleaner customers are served by Kaleva Pesula's Smartbox locker, and in Espoo's Iso Omena, laundry service customers are served by a Smartbox locker that has been customised for SOL. Lahden Noutopesu has the first "rug locker" in Finland at its disposal, from which customers can pick up their rugs after washing.