Pharmacies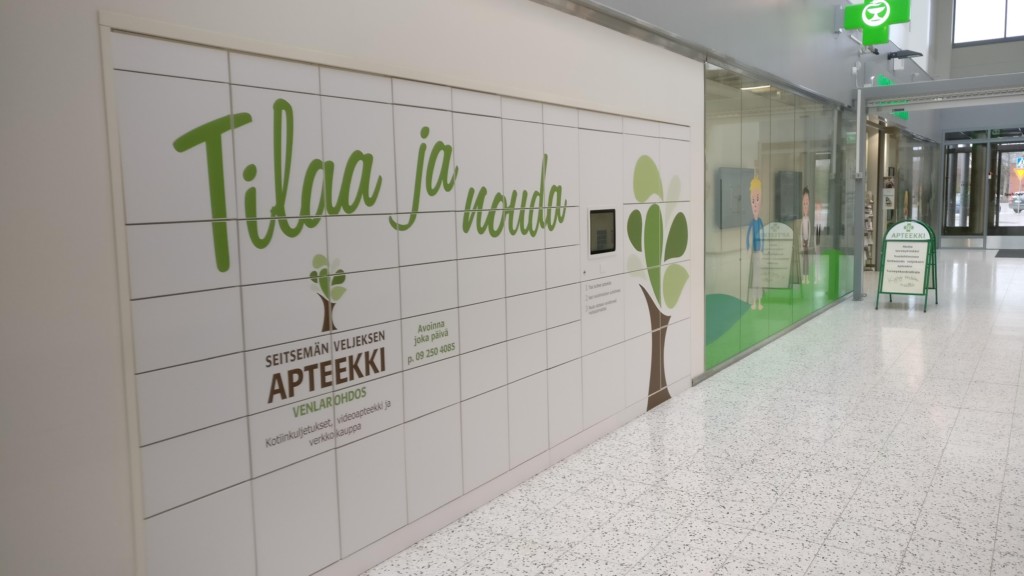 Smartbox lockers were originally designed in cooperation with pharmacies to facilitate transactions, especially for online pharmacy customers. Today, we are proud to be able to serve almost a hundred pharmacies all over Finland.
We have just launched two innovations that make it easier for pharmacy customers to do business, and which can be easily retrofitted to an existing locker: a cold storage room to enable the collection of medicines that require cold storage, and a QR code reader to enable contactless filling and pickups.
Available in pharmacy branded taping
It is possible to get pharmacy brand appropriate tape for the Smartbox lockers. This is done together with our designer, taking into account the customer's wishes. It is possible to add advertisements or instructions onto the locker tape, for example on using the online pharmacy – only your imagination is the limit.
Our pharmacy customers
Smartbox pick-up lockers can already be found in almost a hundred pharmacies all over Finland!