Hardware Stores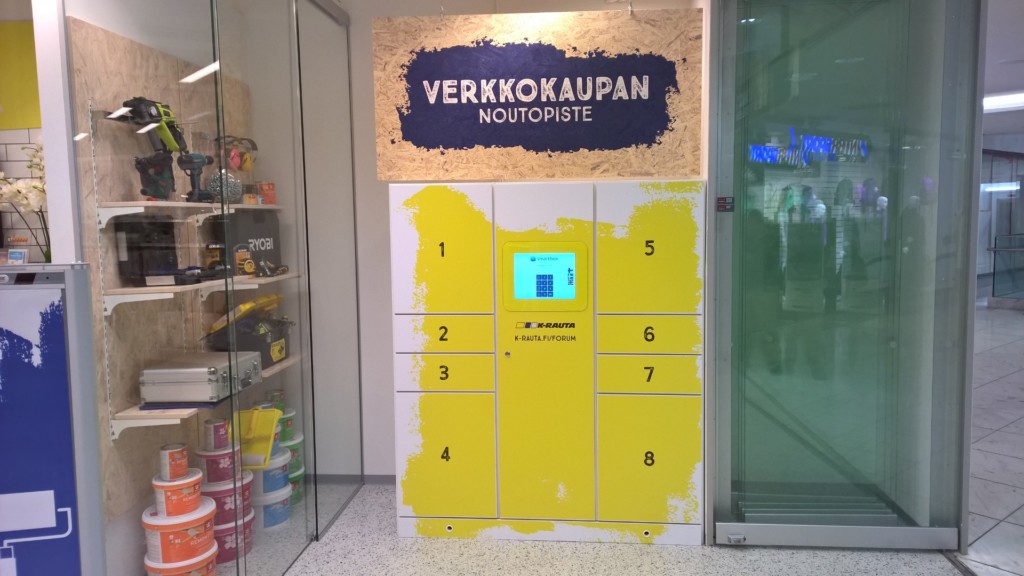 In addition to pharmacies, hardware stores were among the first industries to offer their customers a queuing-free pick-up service for various products using Smartbox lockers. The locker is great for hardware stores. Hardware stores usually have a lot of different products and especially the more inexperienced customer may not easily find everything, in which case it is easier for the customer to order the products needed for pick-up, so that the employee collects and packs the products ready.
We integrate the Smartbox locker with the company's existing internal systems, such as e-commerce platforms. If you are interested in using the locker in your business, you can leave a contact request on the right side of the page under "Contact Us" or you can email or call our experts Seppo or Jarkko directly. Their contact information can be found at the bottom of this page.
Our hardware customers
K-Rauta is one of our longest-standing customers and our lockers can be found in K-Rauta Kemi, Lanterna, Malmi, Rovaniemi, Ruoholahti, Vaasa and Kokkola, Äimärautio and the centre of Espoo. Our lockers can also be found in other hardware stores, such as Kodin Terra in Jyväskylä and Tuusula and Lakkapää in Tornio.