Our Story
Northern determination and doing our absolute best have always required us to be straightforward, to brainstorm together, and to think outside the box. To succeed, we have put our words into practice and utilised the technology of tomorrow.
We embrace future technology and solutions. That makes us a pioneer in smart collection and return solutions. We are continuously improving in order to honour the trust of our customers and of our customers' customers day in, day out.
We are familiar with and able to predict our customers' wishes and future needs. Our customers know our solutions and appreciate our pioneering approach. Together with our customers, we are a market-winning team.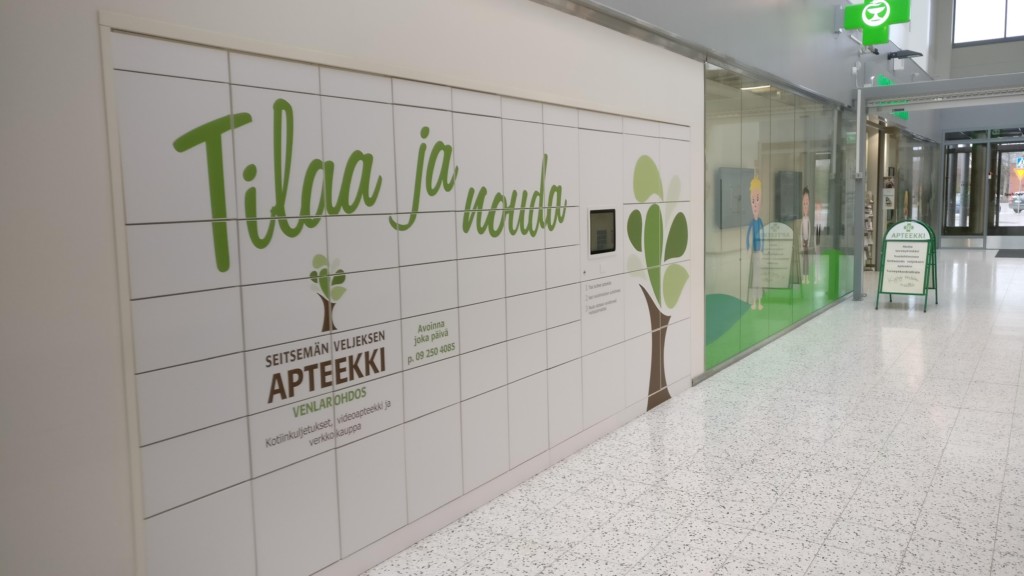 From idea to comprehensive solution
The idea for Smartbox came in 2014 when Seppo Kangas and Jarkko Honkonen were thinking about how to utilise collection locker solutions for various business activities and purposes. Creating a collection locker unit which can be connected to customers' internal systems through software expertise was the basic principle right from the start.
The collection locker itself should be easy to use by the end user and always customisable to the customer's needs. Based on these ideas, SHJ Group Oy was established in early 2015 and the first customers were Yliopiston Apteekki and K-Rauta.
Over 300 Smartbox smart collection and return solutions are used by customers all over Finland, from Ivalo to Helsinki.
Smartbox serves many industries and is a market leader in smart lockers in Finland. The solution and customisation possibilities mean that our machines are suitable for a large number of customers. Most recently we have launched our own Das Expert digital solution package for vehicle maintenance.
Thanks to our strong software skills, the Smartbox locker can be connected to customers' internal systems, such as online store platforms or customer management systems.
Smartbox's strengths for success
industry-leading software skills
dozens of successful integrations
individually customised smart solutions
proven top-tier end user experience