Our Story
The idea of the Smartbox began in 2014, when Seppo Kangas and Jarkko Honkonen began to think about how the locker solution could be utilised in different businesses and for different purposes. Many ideas were born, regarding traditional customer distribution as well as in-house distribution. The ideas were refined and the basic principles from the very beginning were to create a locker that is easy to connect to the customer's various internal systems with solid software know-how. The basic principle in the design of the locker itself is that it is easy to use for the end user and that each locker can be tailored to suit the customer's needs. Based on these ideas, the company SHJ Group Oy was founded in early 2015 and the first customers were Yliopiston Apteekki and K-Rauta.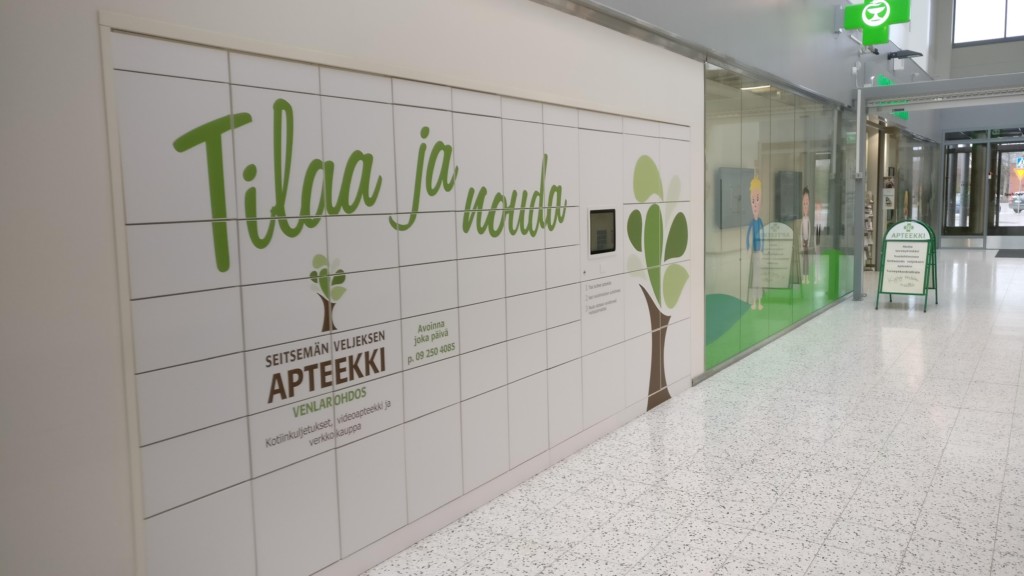 At present, more than 200 Smartbox pick-up lockers are used by companies for various purposes all over Finland, from Ivalo to Helsinki. Smartbox operates in several different industries and is currently the overwhelming market leader in distribution lockers in Finland. Smartbox lockers are utilised in, for example, pharmacies, key management, car dealerships, hardware stores, dry cleaners, care supplies distribution, tool rental, electronics wholesalers, food services, business parks and printing houses. As the latest innovation, we have launched our own Das Expert digital total solution for car maintenance. Due to the possibilities of customising Smartbox lockers, we are able to accommodate to a wide range of different solutions, and with strong software expertise, the Smartbox locker can be connected to various customers' internal systems, such as e-commerce platforms or even customer management systems. You can find out more about our different solutions from the Our Solution button below.
How can we help?
Smartbox can help reduce congestion, improve the customer experience, extend opening hours and increase the efficiency of human resources. In its simplicity, the Smartbox locker is always available when something needs to be delivered from one person to another, be it a product for sale or, for example, an in-house service item. Our pick-up locker is a multi-purpose solution and we are always ready to accept new ideas and to start tailoring the Smartbox to meet the needs of our customers. If you have an idea on how you could utilise a pick-up locker in your business, do not hesitate to contact our experts Seppo or Jarkko, whose contact information can be found below. You can also leave a contact request in the "Contact Us" section on the right side of the page.