Samsung Support Center in Jyväskylä introduced Smartbox pick-up locker!
19.5.2021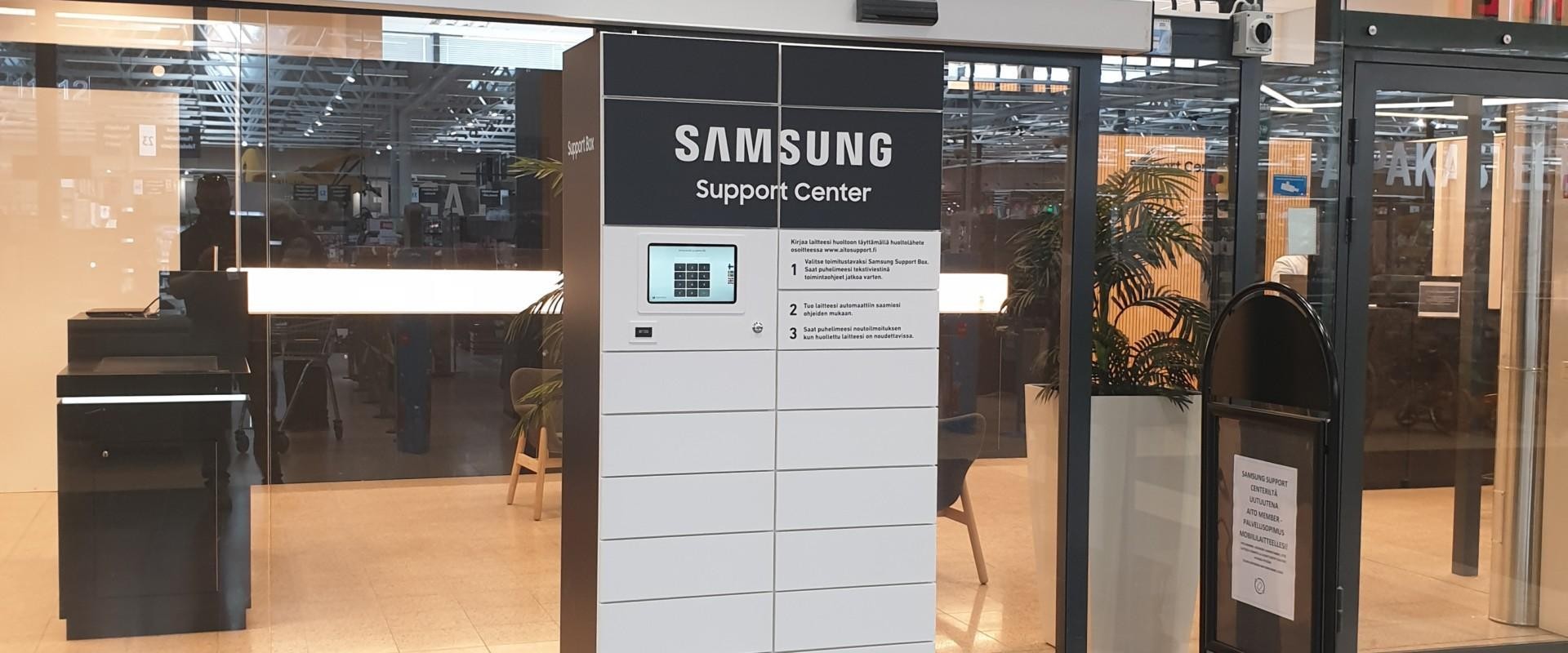 Samsung Aito Support operates throughout Finland as Samsung's official maintenance service for mobile devices. Aito Support service centers are located in Jyväskylä, Vantaa and Tampere. The Jyväskylä store was the first to introduce the Smartbox pick-up machine as part of the service this week. For now on, the device can be left for service in the Smartbox pick-up machine, and the serviced device can then also be picked up from the machine according to customer own schedules.
The Smartbox pick-up locker is ideal for this type of use, as the serviced devices remain in order as they are delivered to the pick-up locker immediately after the service and after that it does not require separate intermediaries to deliver the machine.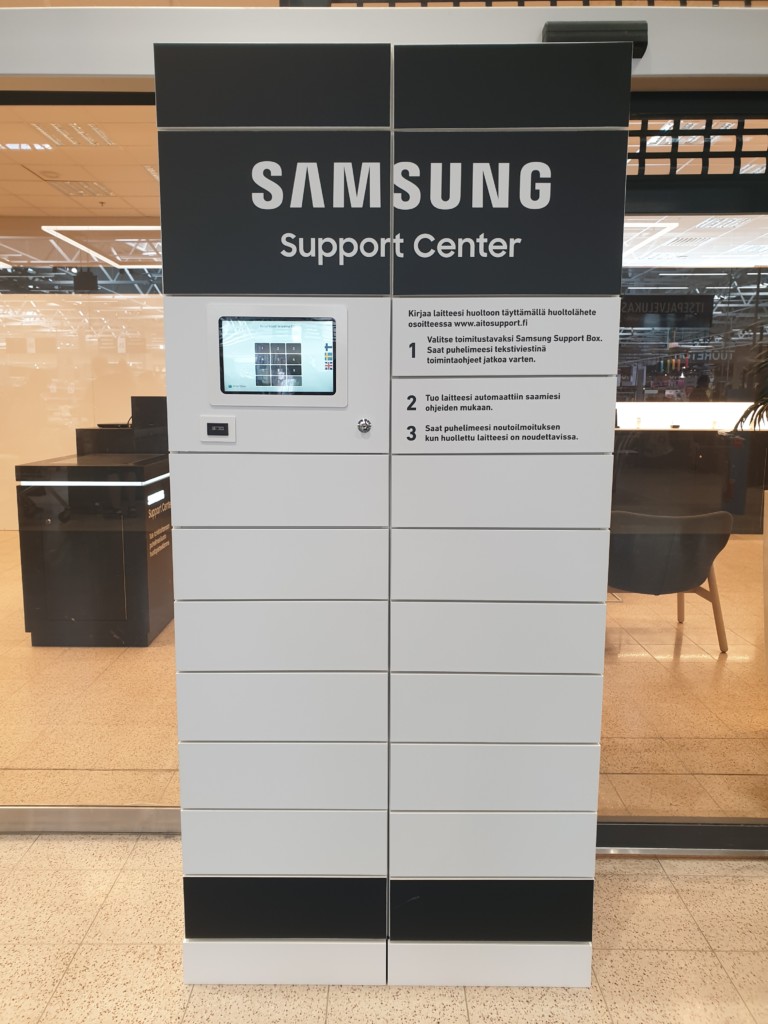 Samsung Aito Support Jyväskylä's service center, where the new Smartbox machine was introduced, is located at Vasarakatu 29. The office is connected to K-Citymarket Seppälä. The pick-up machine is located in the corridor, outside the store, so the mobile device can be picked up from the machine or left at the machine for service within the opening hours of Seppälä's K-Citymarket. Find out more about Samsung Aito Support service center services here.