The Smartbox parcel locker enables Intersport Karisma to save several working hours a week while offering their customers a more flexible way to pick up their orders
19.5.2022
The Intersport sports store Karisma located in Lahti, Finland, introduced the Smartbox parcel locker in the spring of 2022. The store is located in the Karisma shopping centre, and the parcel locker serves customers just outside the popular sports store itself. Being strategically placed in the aisle of the shopping centre makes it possible for customers to pick up their orders from the locker also outside of the Intersport store's service hours. Smartbox ticks two boxes at the same time: delivering orders and improving service.
Intersport Karisma utilises the Smartbox locker especially for the distribution of partner sports club orders and for the distribution of click & collect orders.  
Picking up an order from the locker, whether it's by a partner sports clubs picking up their training clothers and sportswear orders in their team colours or by a click & collect customer, who's bought something online and selected pick up from the store as their delivery method, is as easy as it is efficient. Terhi Kokko, Intersport Karisma Store manager, finds Smartbox very useful. 
"Both our customers and our employees are very happy with Smartbox. The locker is easy to use, and it enables customers to pick up their orders quickly, and also even when the store itself isn't open. We've calculated we save at least one working hour per day using the locker to distribute orders." 

Terhi Kokko, Store manager, Intersport Lahti Karisma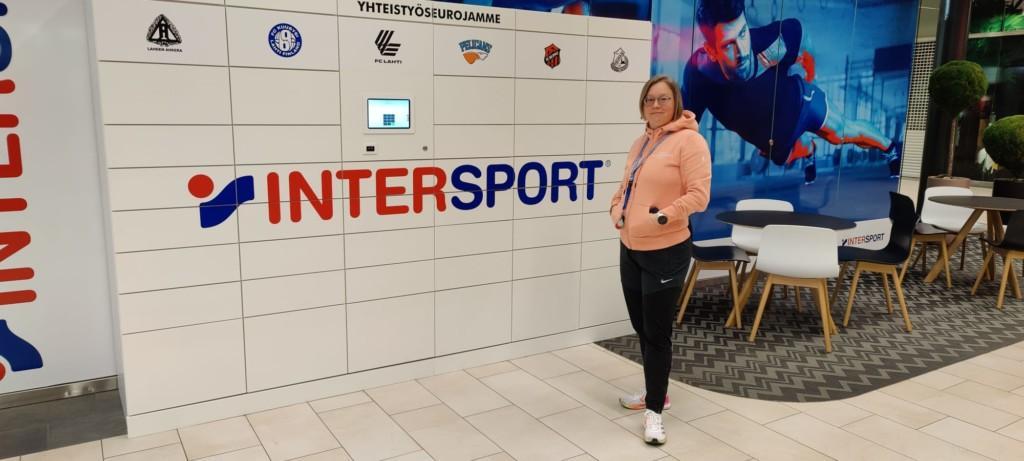 Sports stores can use Smartbox lockers in many different ways 
Smartbox lockers can be used in sports stores in many different ways. Intersport Karisma uses the locker to mainly distribute partner sports club orders and click & collect orders, but the locker could also be used for, for example, equipment servicing. Customers could drop off their skates for sharpening, or skis and snowboards for tuning, waxing or scratch repairing, and pick up the equipment without having to queue and wait for the service. Smartbox lockers are fully customisable and also retrofittable with extra boxes, meaning it's possible to have almost any combination of boxes and also add them later when capacity needs change. In addition to it being possible to use a single locker for many different purposes, it can also be paired with a host of different services.